Most guests spend a 6-day week or more at Elkhorn Ranch, arriving on a Sunday and leaving on Saturday. A 6-day week is encouraged as it allows guests to unwind enough to appreciate your stay & reconnect with something better than your phone.
Sunday: After a brief check-in, you'll get a list of other guests for the week, then we'll show you your cabin and around the ranch. Sunday evening, we host a barbecue meet and greet with beer and wine.
Monday: Most families start the day with a family ride, and we end the day most weeks with bonding around a bonfire.
Tuesday - Friday: We offer all-day rides on Tuesday and Thursday. Monday, Wednesday, and Friday are half-day rides. Wednesday afternoon there is no riding to allow guests to explore the area, or take it easy. This is a good afternoon to explore Yellowstone or go whitewater rafting. We do a breakfast ride Wednesday morning and a dinner ride Thursday evening.
Friday Night Square Dance: Say farewell to new friends during our Friday evening square dance before your Saturday morning checkout.
2023 Six-Night Stay All Inclusive Rates
The following rates include all lodging, meals, on-ranch activities, and MT Bed Tax. Tips are not expected.
| | |
| --- | --- |
| - Riding | $4,800 |
| - Non-Riding | $4,000 |
| | |
| --- | --- |
| - 6-18 Years Old | $3,000 |
| - Under 6 with Ranch Sitter | $2,000 |
| - Under 6 without a Sitter | No Charge |
What's Included in Your Ranch Getaway?
No one goes hungry while staying at the Ranch. We serve three hearty meals a day and have cookies and refreshments available in the cookie room if you're craving a snack. Alcohol can be purchased in the Dining Room and Snacks in the store are available at an additional cost.
Lodging in our original log cabins built from ranch lodgepole pines log cabins sourced from the ranch.
The Ranch has three main activities for our guests: Horseback riding, guided hiking, and fly-fishing


- 

Horseback riding is available to Riding Adults and Children who are 6 or older.
-  Starting in 2023, we are excited to offer our guests guided group fly-fishing trips to the Gallatin River in Yellowstone National Park, this includes a YNP fishing license.
Riding instruction and gear, including cowboy boots and hats, if needed
Wi-Fi, phone, and fax, but only at the office (no cell service available, thankfully)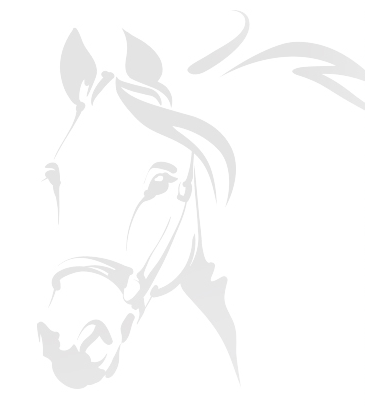 10% Group Discount: Book 10 or more people under one reservation. This group discount can also be used for groups of four or more during Adult-Only Weeks. To qualify for this discount, we require one main contact to manage correspondence with their group, collect reservation information, and manage the payment of the group's single bill. Incidentals can be billed separately.
12% Two-Week Discount: Book for two or more weeks and you'll not only save 12%, but you'll have another day to enjoy ranch activities on the Saturday in between weeks! The weeks must be consecutive and please note there is no horseback riding offered on Sunday.
Booking Fee: Prior to our rates being set, we ask for a $250 Booking Fee per cabin, per week to hold a reservation.
35% Deposit: Once our rates are set, a 35% deposit is required to confirm reservations.
Payment in Full: Six Weeks prior to your arrival, payment in full is due.
Payment: Our preferred method of payment is a check. We accept personal checks, bank transfers, traveler's checks, cash, and credit cards - an additional 3.5% surcharge credit card fee will be added to all credit card charges.
90-Day Cancellation Policy
Please make any adjustments to the number of guests in your party or cancellations 90 days or more before your visit begins for a full refund minus the $250 per cabin per week booking fee.
Cancellations, full or partial, within 90 days of your visit will not receive any refund of the 35% deposit. Six weeks before your visit begins, we ask for payment in full for your say. Cancelations within this six-week period will not be refunded - unless we are able to fill the vacancy, in which case we will refund the final payment, but not the 35% deposit.
Travel Insurance: The Dude Rancher's Association recommends insuring your vacation with Travel Guard, www.travelguard.com, or another travel insurance company of your choice.
Horseback Riding: Please note that riders must weigh 250 pounds or less. We do not allow pregnant riders, and children must be six years old to ride on the trail. Children under six years old can be led around the ranch on horseback by a crewmember.  All riders must wear slip-on cowboy boots with a smooth sole for safety purposes and all hats require a stampede string if worn while riding that we can provide. We have helmets available for purchase on-site and offer a variety of cowboy hats, boots, and rain slickers for guests to borrow.
Short Stay Requests: We require all of our guests to arrive on Sundays and depart on Saturdays. This allows the community to form throughout the week and allows everyone to participate in all the ranch offerings. We do not offer any short stays.
Cabin Requests: Specific cabin requests require minimum occupancy levels. We cannot promise any cabin assignments, but we do our best to accommodate when able.
Under Six Childcare: Our kid's program begins at age six, children five or under will need a caretaker. We offer a few options for little ones: You may bring your own sitter at no charge with the understanding that they are here as a dedicated caretaker, do not partake in guest activities, and are able to stay with you in your cabin. You may hire a sitter for the week through the Ranch (limited availability each week please confirm availability and reconfirm commitment by May 1, 2023). Of course, family members may care for and supervise young children if you wish.
What is NOT included in our all-inclusive rates: Any alcohol purchases, store purchases, massages, or airport transportation are an additional cost. Off-ranch activities such as white-water rafting, private guided fly-fishing, and float trips on nearby rivers can be booked through local vendors and we are happy to share their contact information.
We strongly encourage our guests to have a vehicle during their stay at the ranch if they wish to take part in any off-ranch activities such as touring Yellowstone National Park, white water rafting, or private guided fly-fishing trips. Travel from and to our two local Airports can be arranged through the ranch or other service providers.
Bozeman International Airport: $250 per trip, up to 5 guests
West Yellowstone Airport: $175 per trip, up to 5 guests
Phone: (406) 995-4291 from 8:00 am MST to 6:00 pm MST.
Email: [email protected]
Mailing Addresses: We have two mailing addresses based on the time of year. 
May 1 - October 31:
Elkhorn Ranch
33133 Gallatin Rd.,
Gallatin Gateway, MT 59730
November 1 - April 30:
Elkhorn Ranch
3211 Sales Rd.,
Belgrade, MT 59714