Experience A Historic Montana Dude Ranch Near Yellowstone
A family-oriented guest ranch with endless outdoor opportunities
Take a Load Off, Unplug, and Stay Awhile
Disconnect to reconnect with a week or more in rugged mountains and rustic cabins bordering Yellowstone
People come to Elkhorn Ranch to disconnect from a fast-paced technological world and reconnect with each other.
At our family-oriented guest ranch, you'll recharge with horseback riding into rugged Montana backcountry, fly fishing on blue-ribbon fishing streams, or heading a mile down the road into Yellowstone.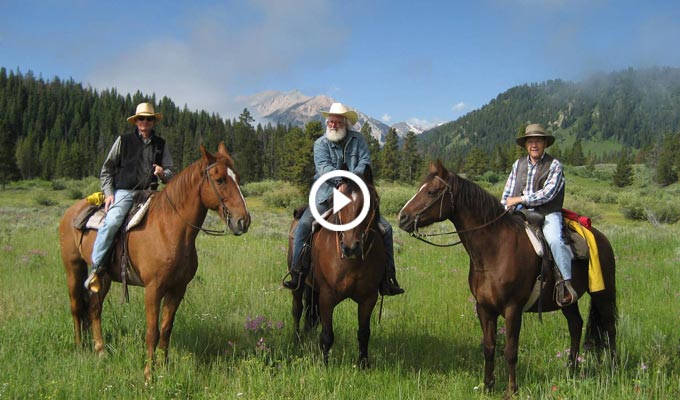 What You'll Find at the Ranch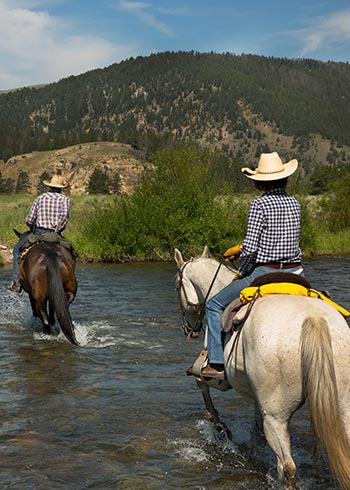 "It was heaven on earth and I hope one day I will return...
"The first time I rode Western saddle at Elkhorn Ranch was a day I will never forget – the freedom and comfort compounded by the incredible rides through the mountains. It sounds as wonderful now as it was then – simple, healthy outdoor fun!" - Caroline
Any dude ranch might bring out the confidence and competence in your kids, but this isn't 'any dude ranch.'
When it comes to children and teens at Elkhorn ranch, we have one philosophy: Make them feel special.
Through a powerful combination of family and individual activities and freedom they've probably never experienced, you'll watch your children spread their wings before your eyes.
Elkhorn Guest Ranch is listed on the National Register of Historic Places
"A stunning example of an intact, purpose-built dude ranch dating from the height of the dude ranching industry in the western United States."
- National Register of Historic Places
Ernest and Grace Miller founded Elkhorn Ranch in 1922 and built rustic cabins with logs and rock taken directly from the property.
See why the property and its way of life have stood the test of time.